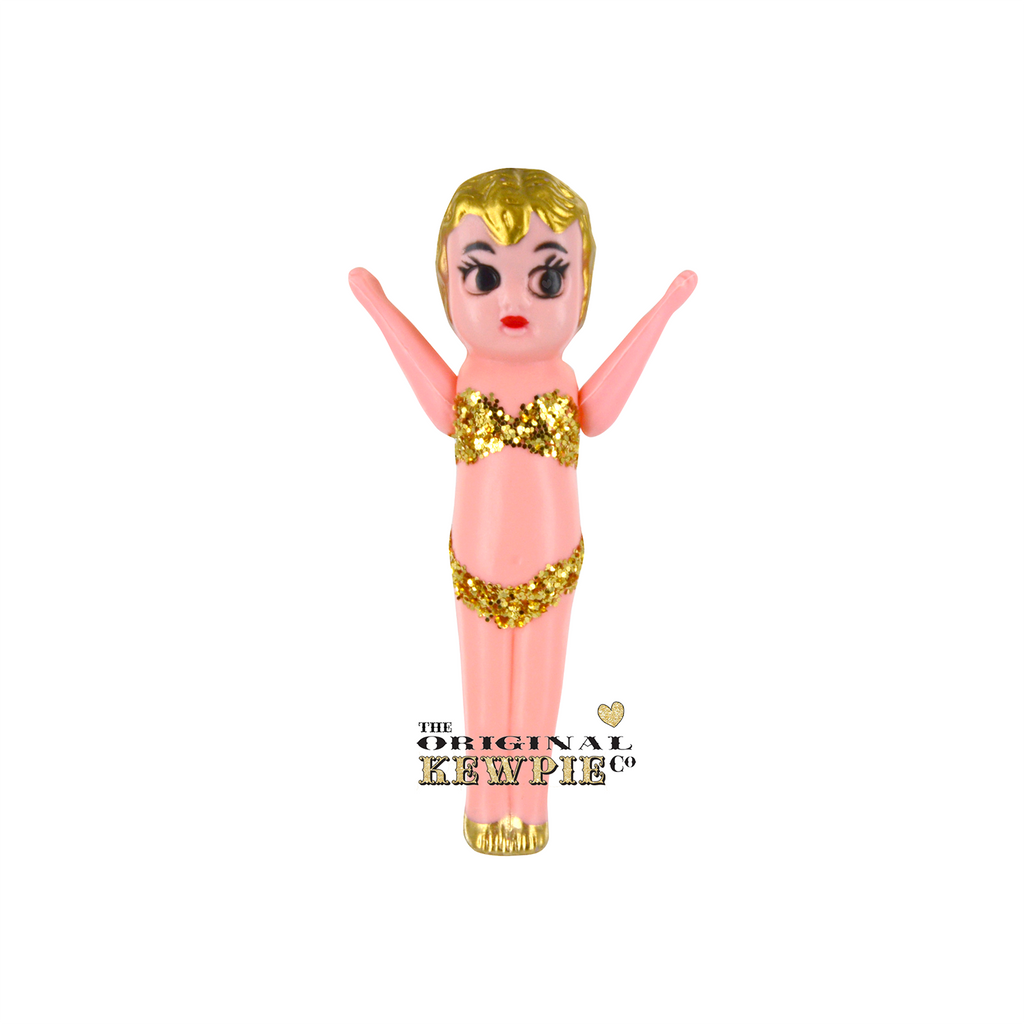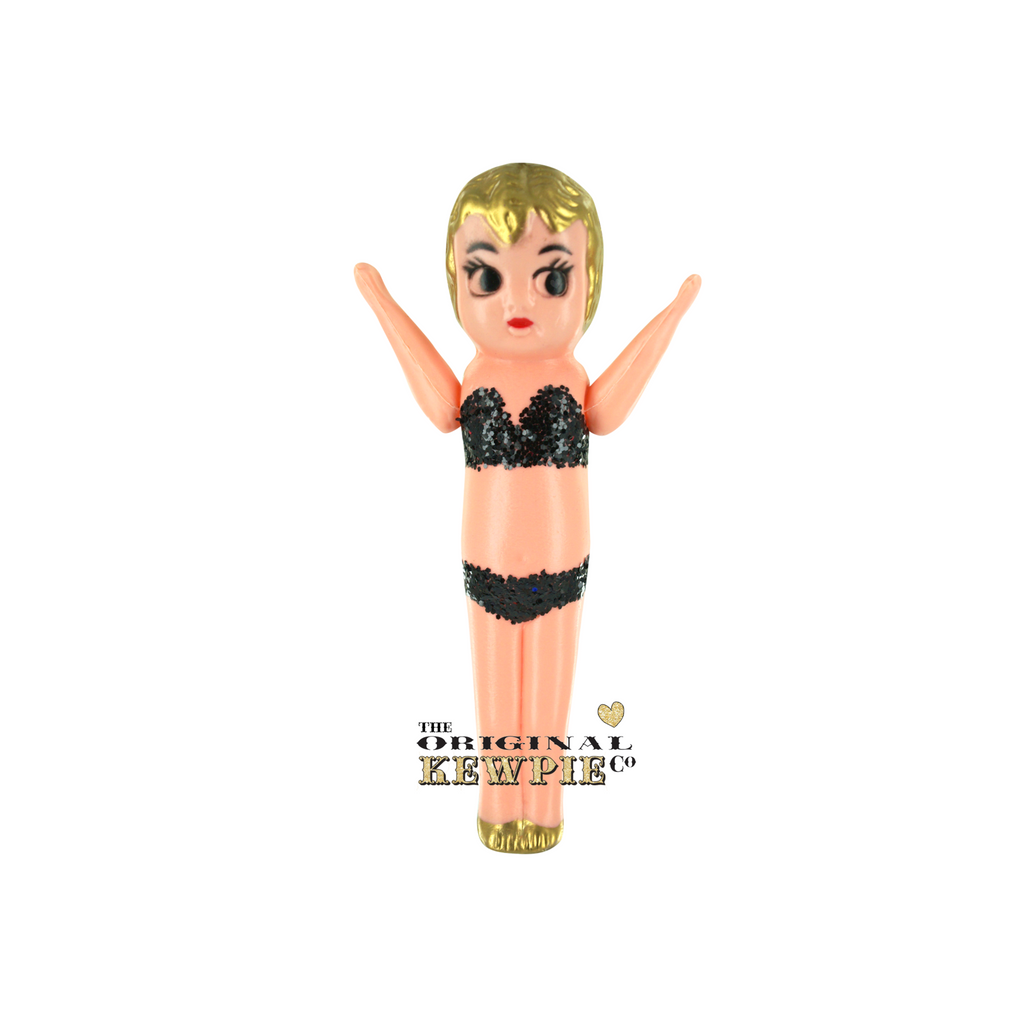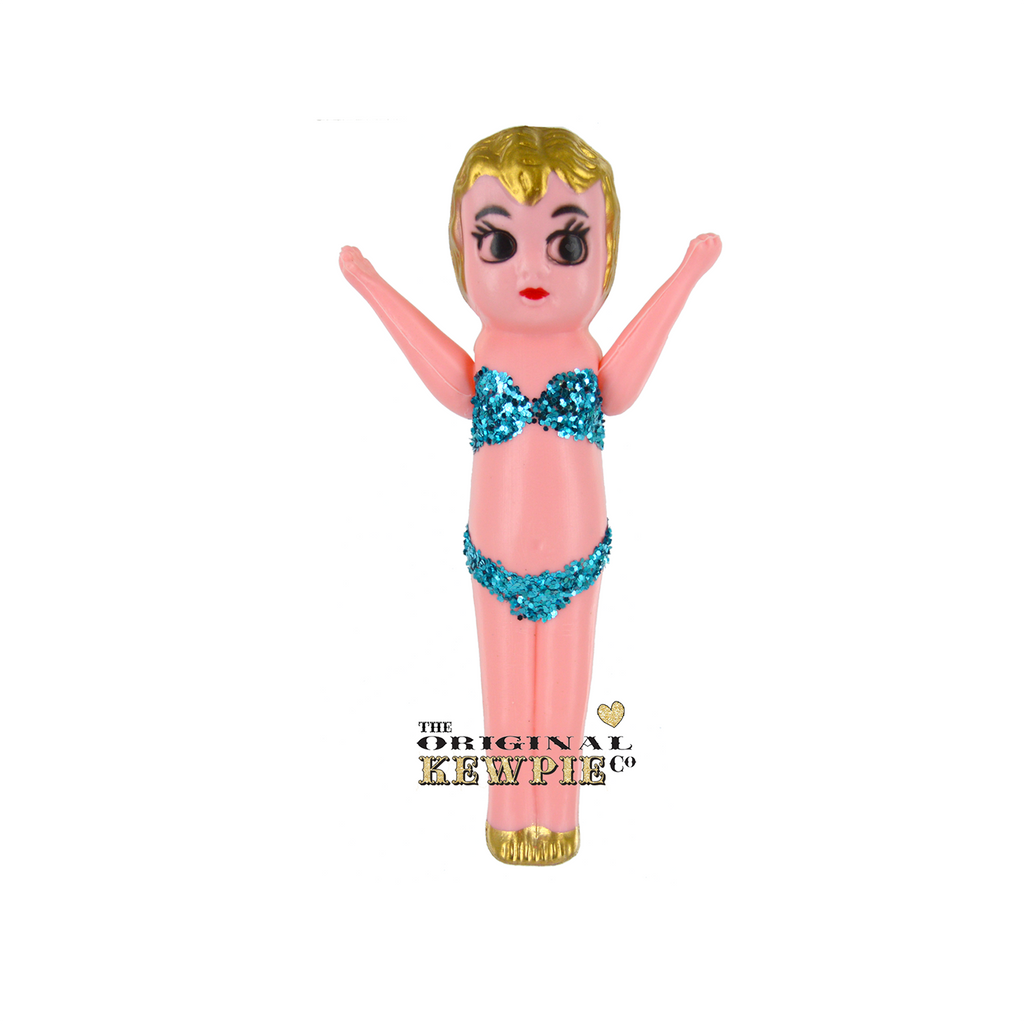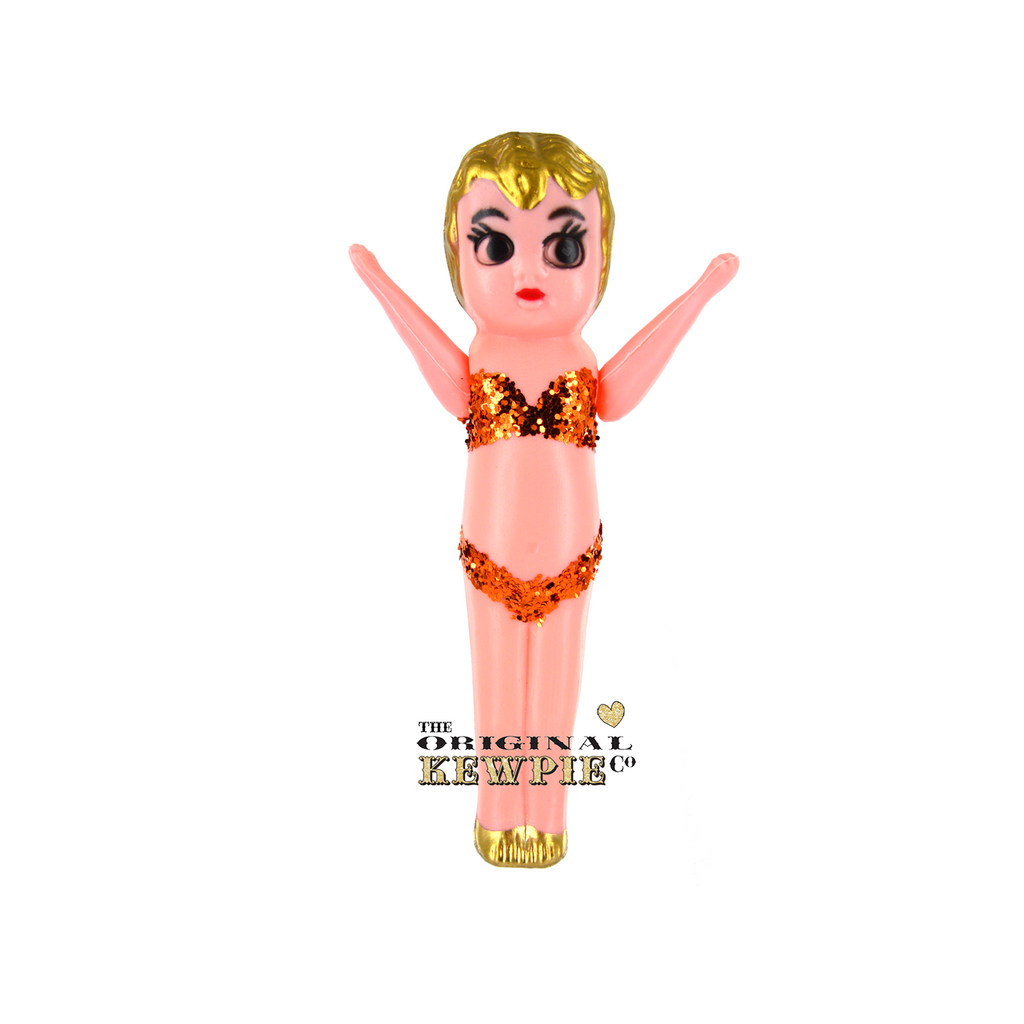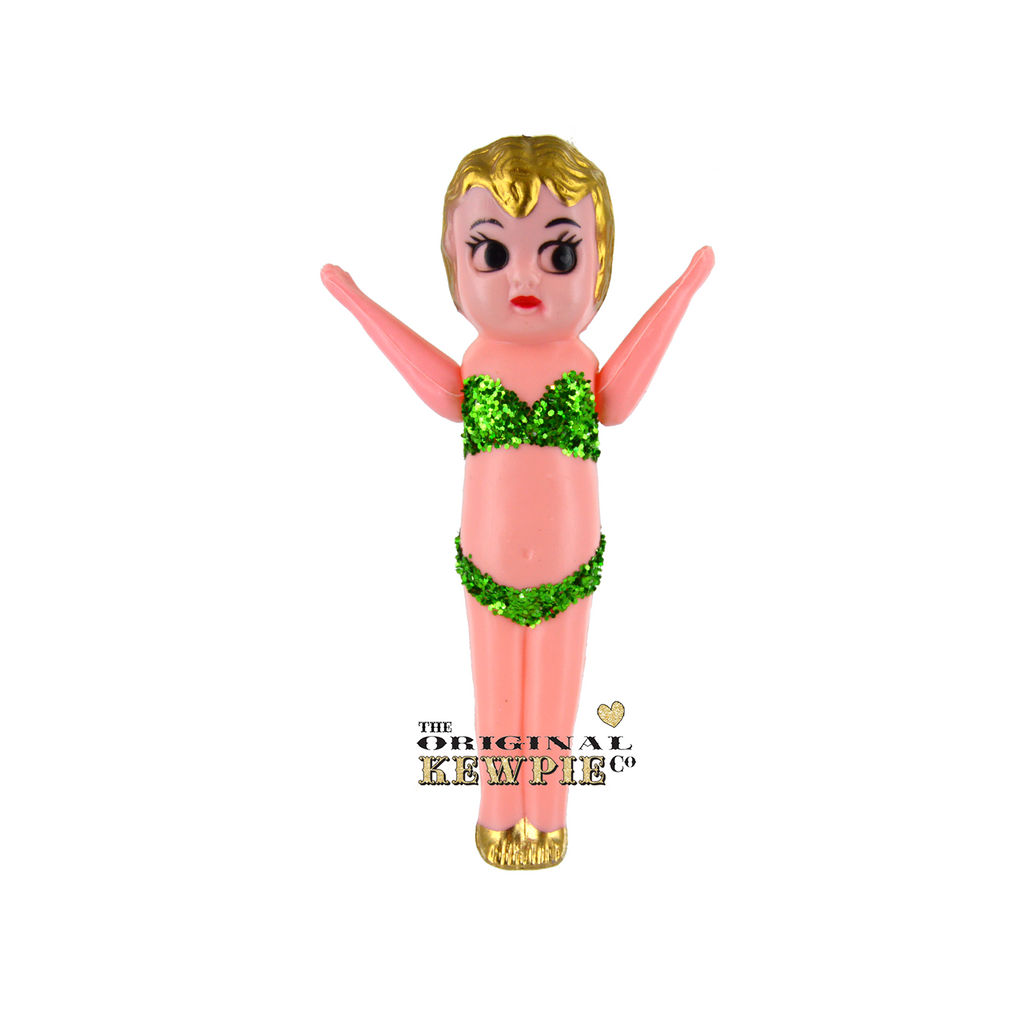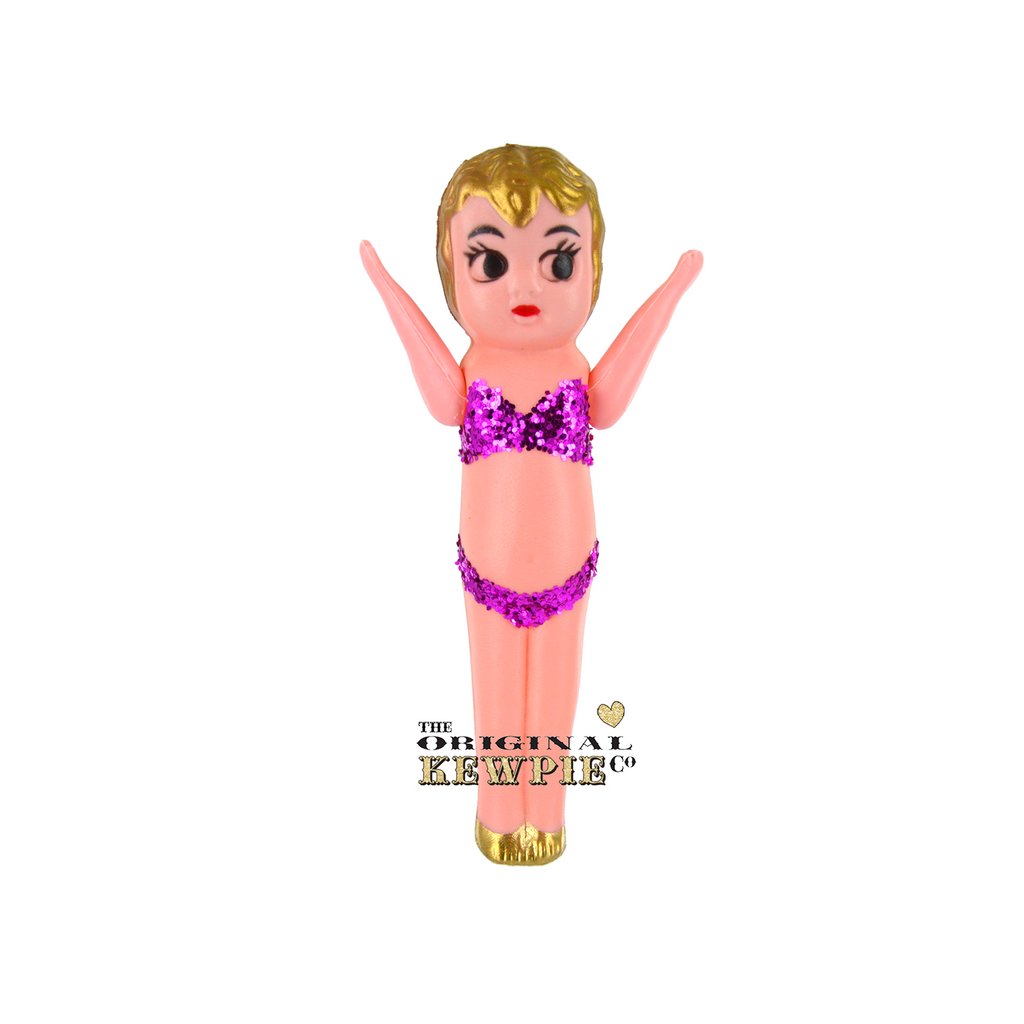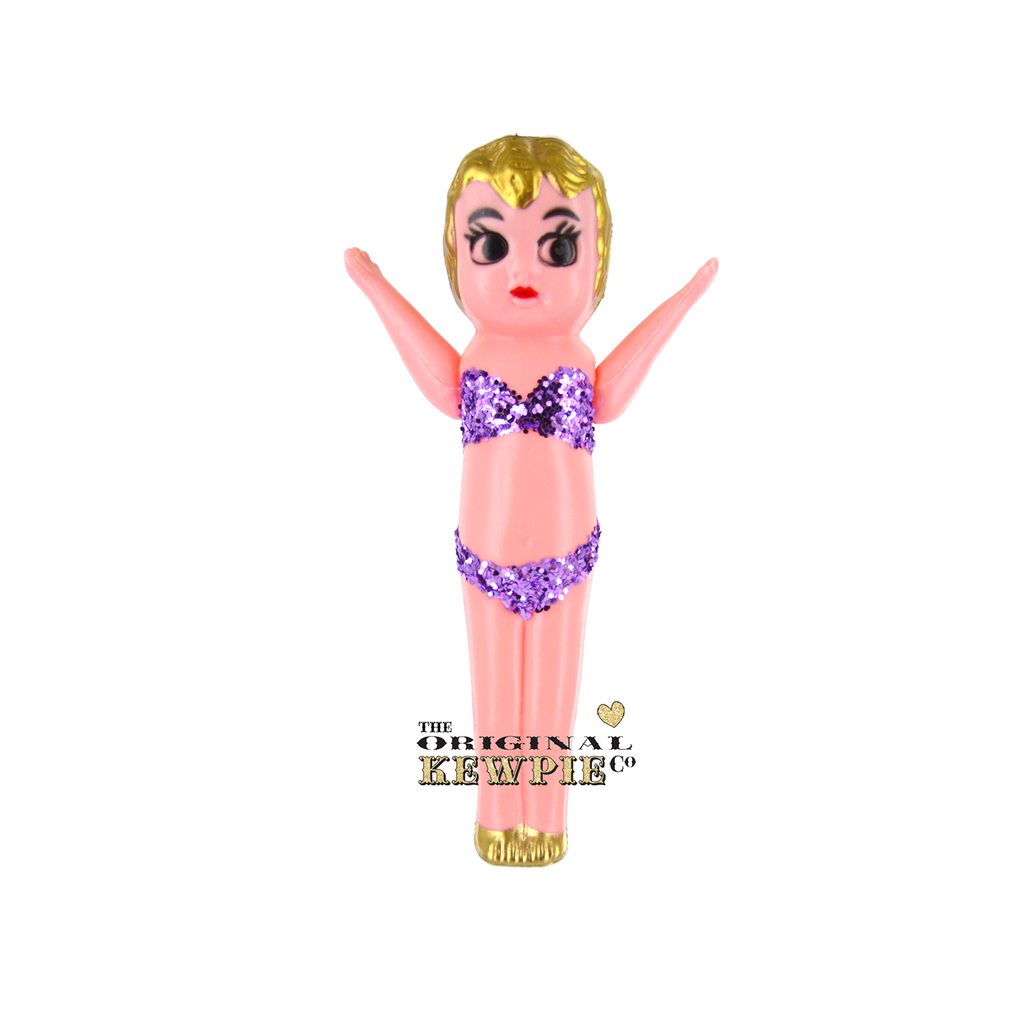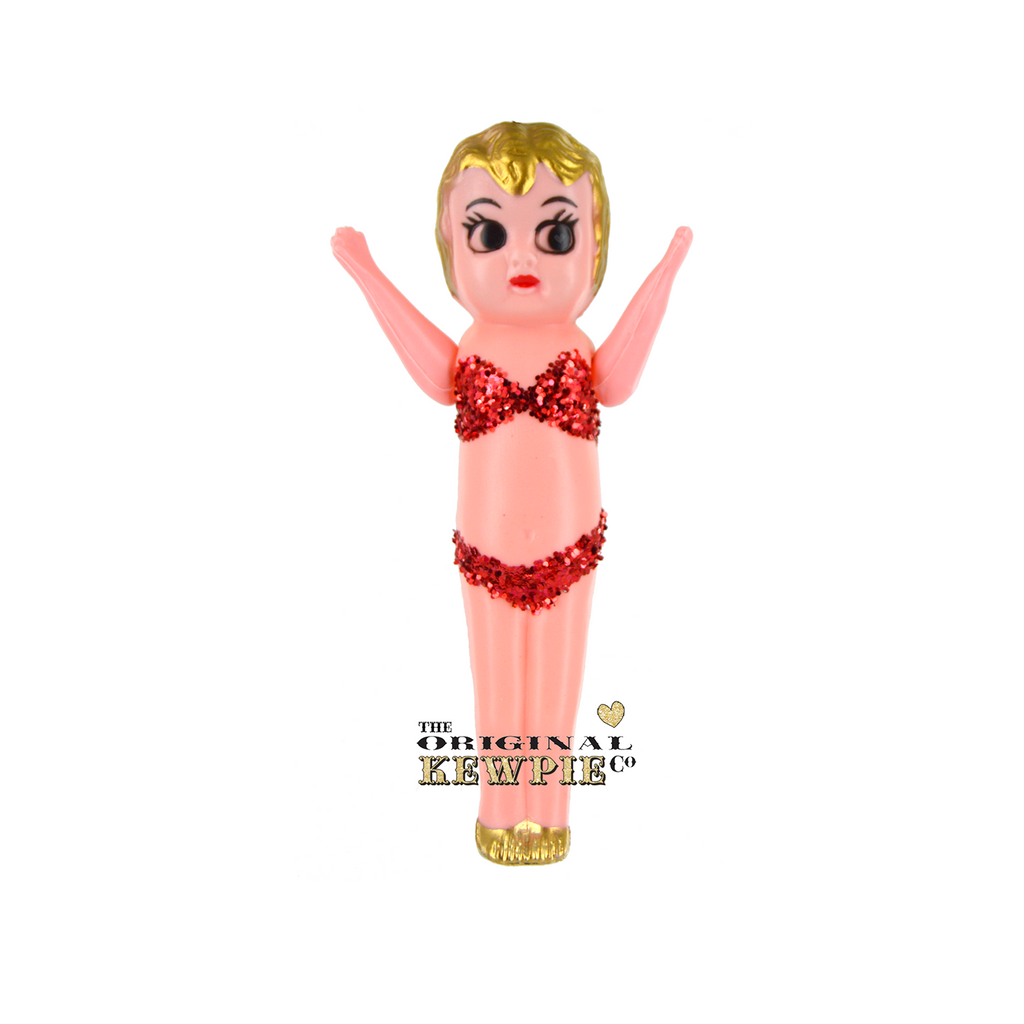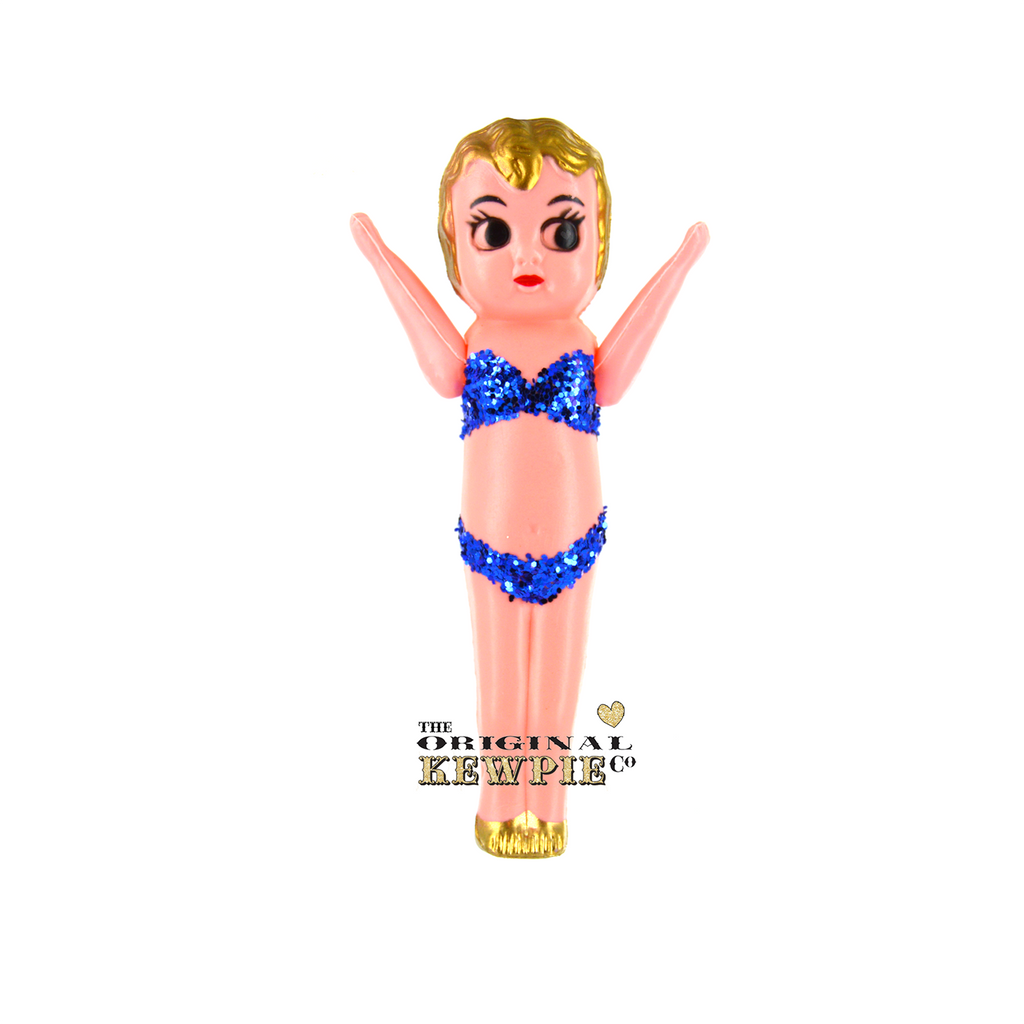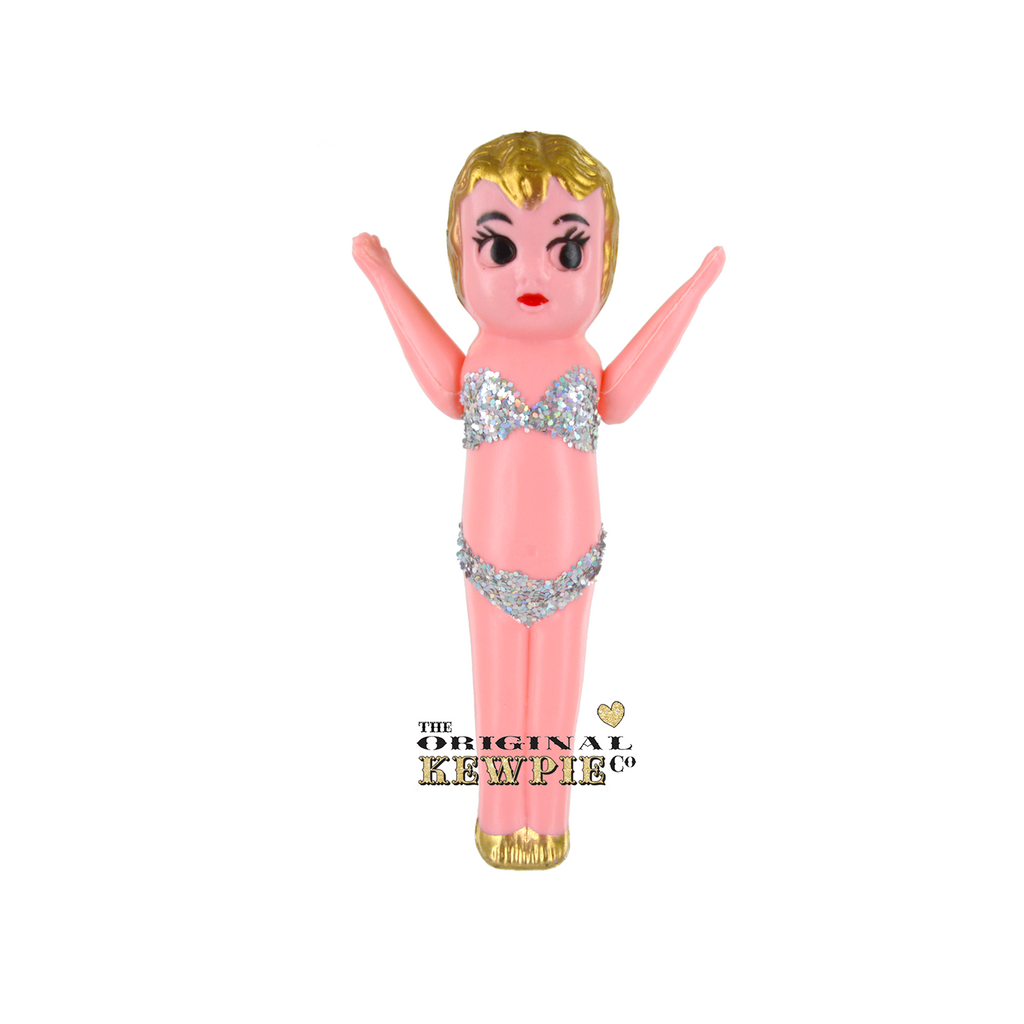 $110.00
$0.00
10 Pack of Summer Bikini Kewpies ON STICKS
Just what everyone needs for summer, a 10 pack of Bikini Kewpies from the Original Kewpie Co. And this 10 pack of Summer Bikini Kewpie Dolls come on 30cm traditional bamboo sticks. A bunch 'o 10 Kewpies on sticks.
In all colours of glitter: Red, Gold, Black, Silver, Aqua, Green, Pink, Purple, Copper and Blue.
The Bikini Kewpie comes with a hand painted bikini top & bottom in glitter.
The Original Kewpie Co Kewpie Dolls are 15cm tall plastic dolls with 9cm waist circumference, pretty gold hair, big beautiful eyes with big black eyelashes, perfect red lips and painted gold shoes in the Original Kewpie Co branded style.
*Colours, patten, & material may vary slightly from the photo. The Original Kewpie Co reserve the right to substitute the material if its unavailable.