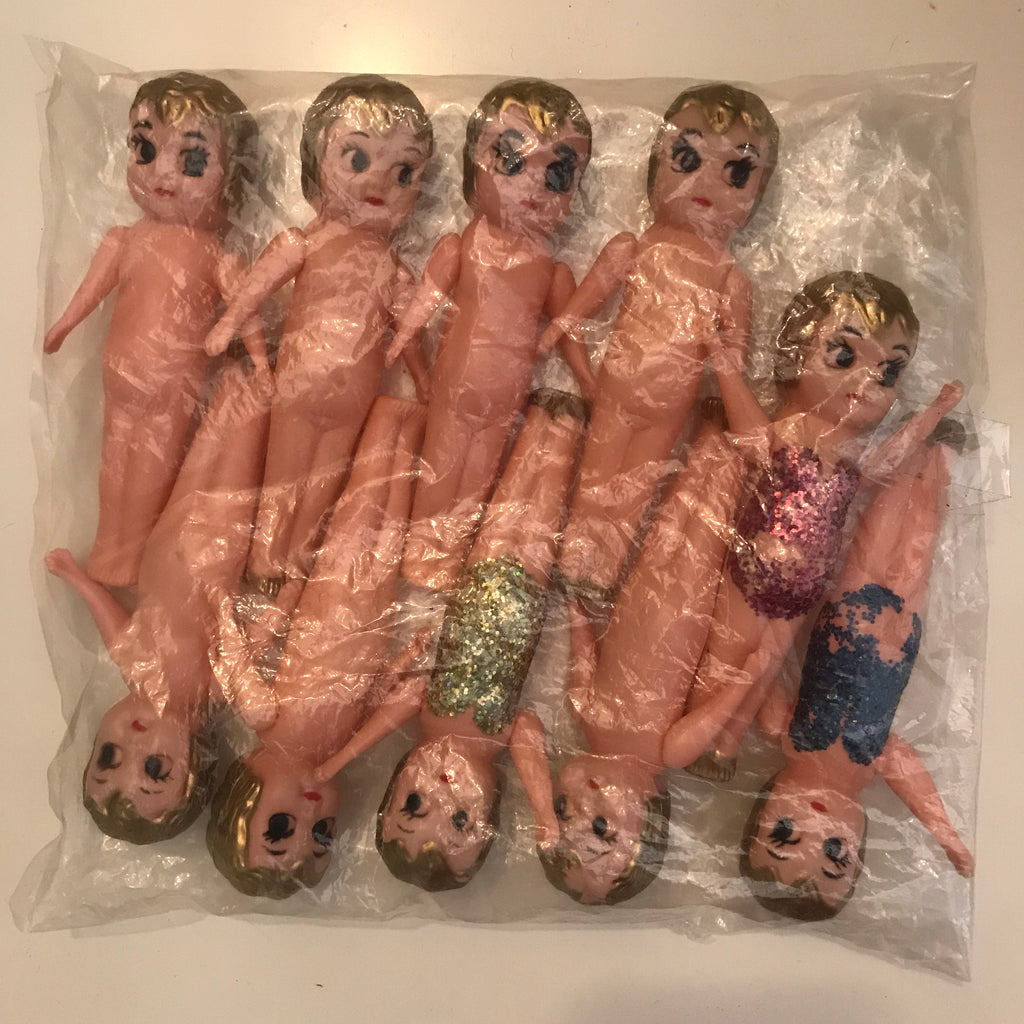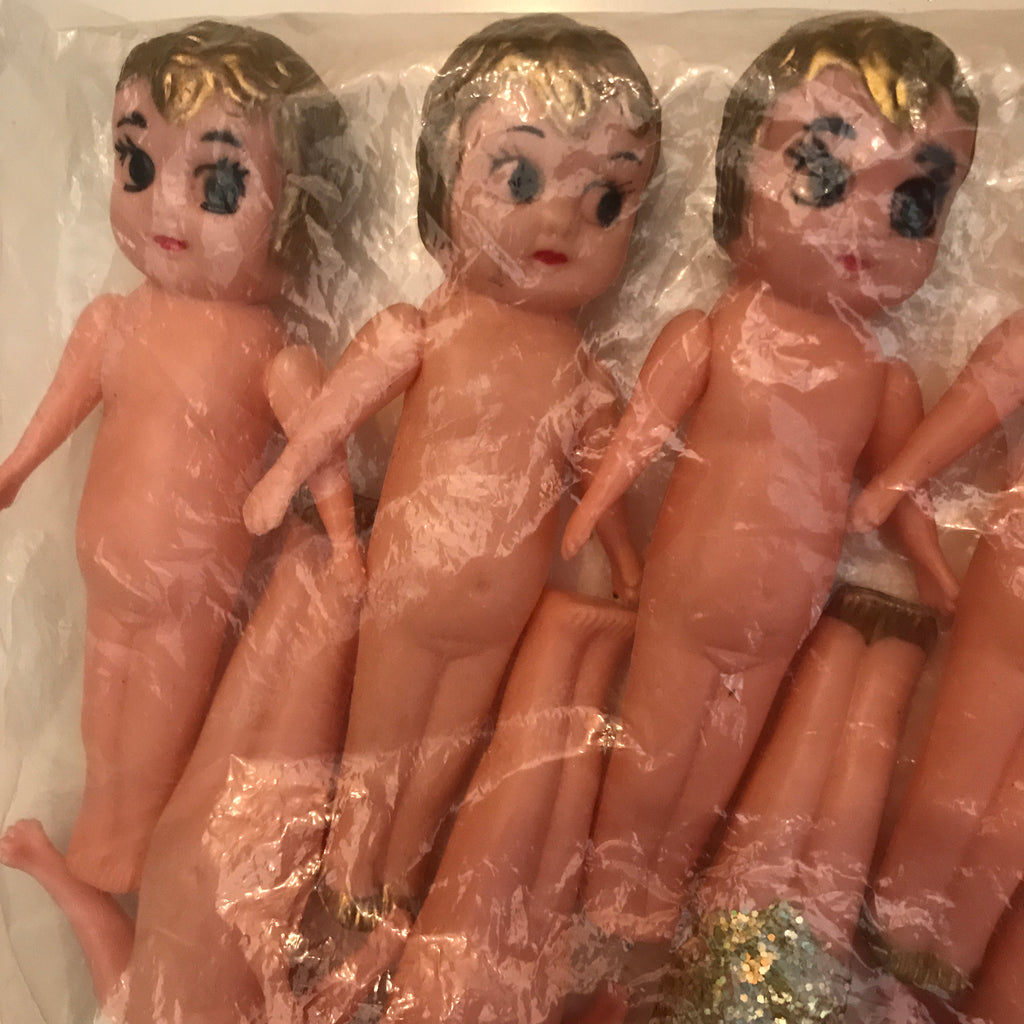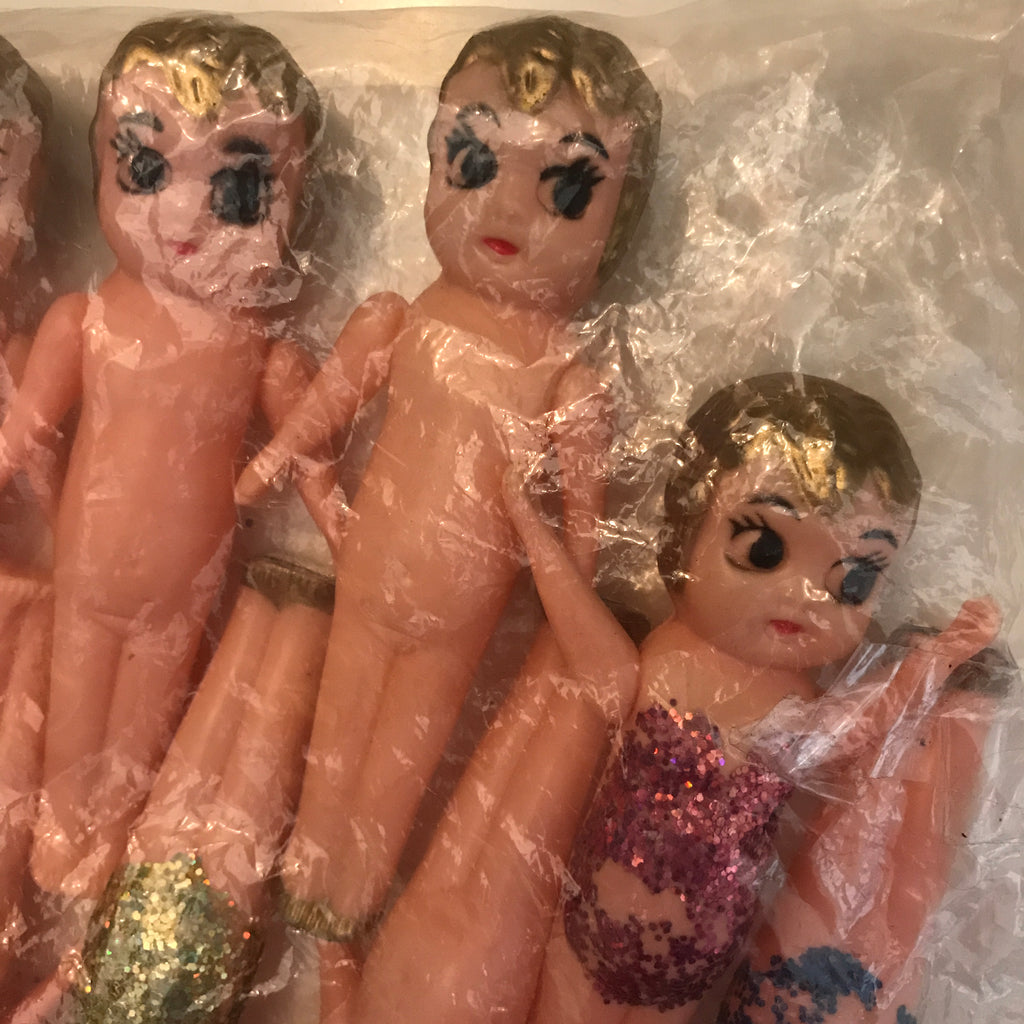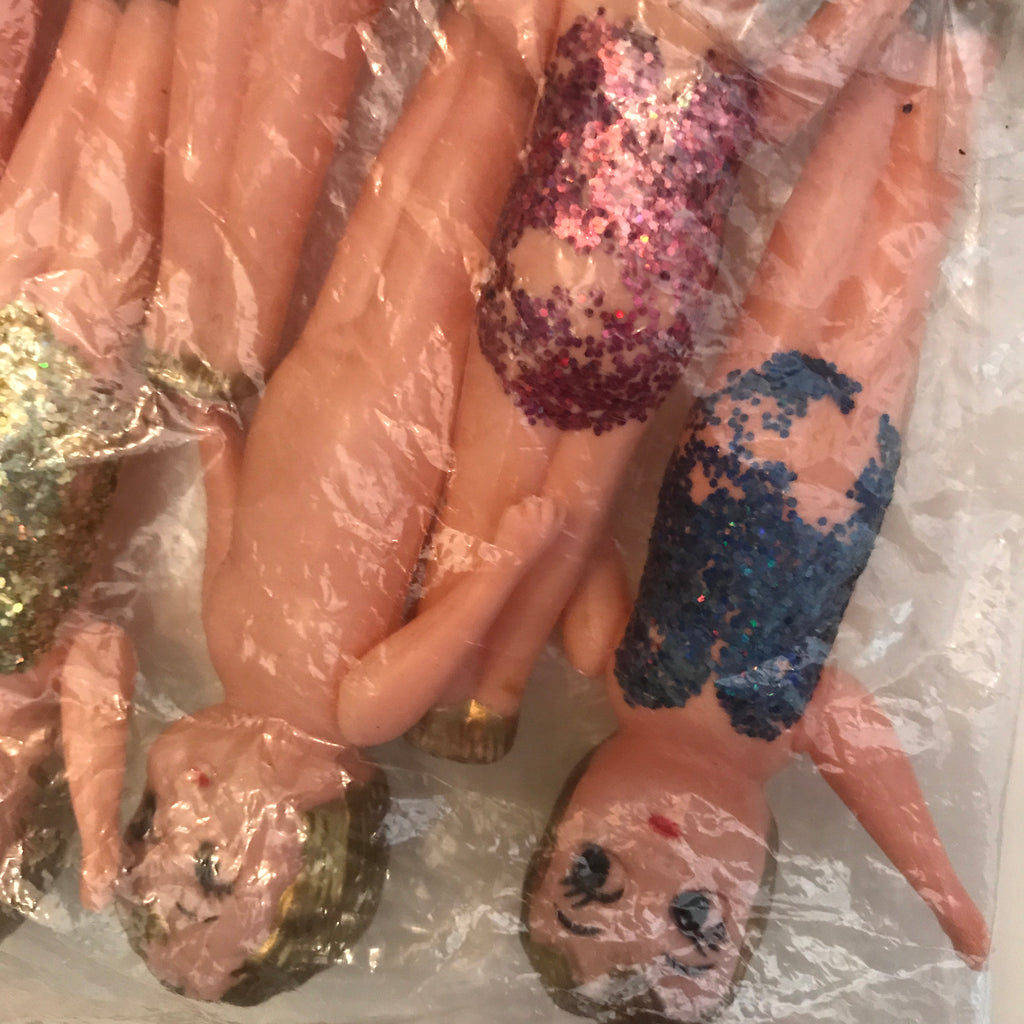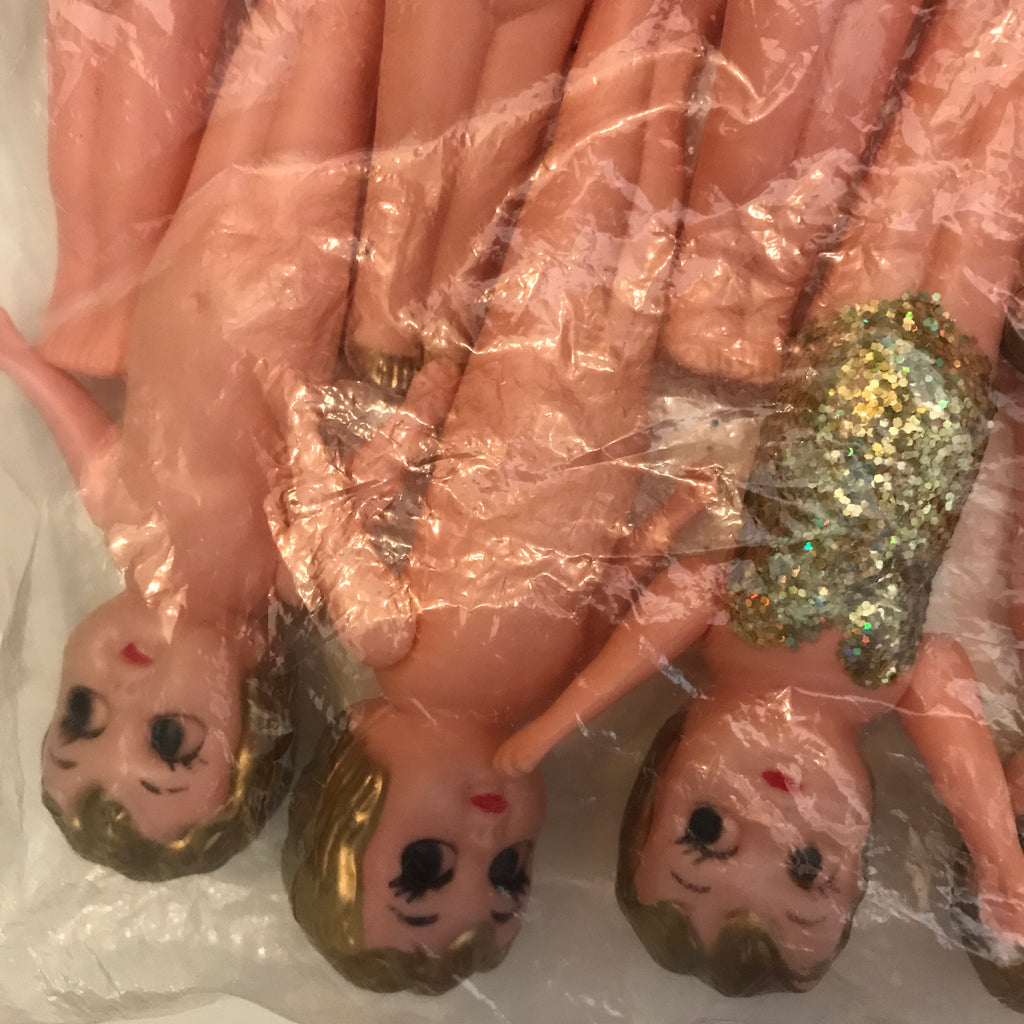 $10.00
$0.00
IMPERFECT Kewpie Dolls
The Kewpie Boudoir has become overcrowded with Kewpie Dolls that have slight imperfections. These Kewpies are of better use as a DIY Kewpie Doll for the kids or Kewpie Dolls destined to have a  more unique future as a decoration of some sort.
Available in packs of 10 for $10. There is only a limited number available for sale. All packs are different and unique.... and imperfect but still great for any Kewpie Doll lover or creator.
Great addition to a DIY party pack.
These Kewpie Dolls have slight imperfections to their face stamping, lipstick might be a bit crooked, gold hair might be flakey, some might have remnants of glitter, some wearing gold shoes, some not. 
The Original Kewpie Co Kewpie Dolls are 15cm tall plastic dolls with 9cm waist circumference, pretty gold hair, big beautiful eyes with big black eyelashes, perfect red lips and painted gold shoes in the Original Kewpie Co branded style.
*Colours, patten, & material may vary slightly from the photo. The Original Kewpie Co reserve the right to substitute the material if its unavailable.