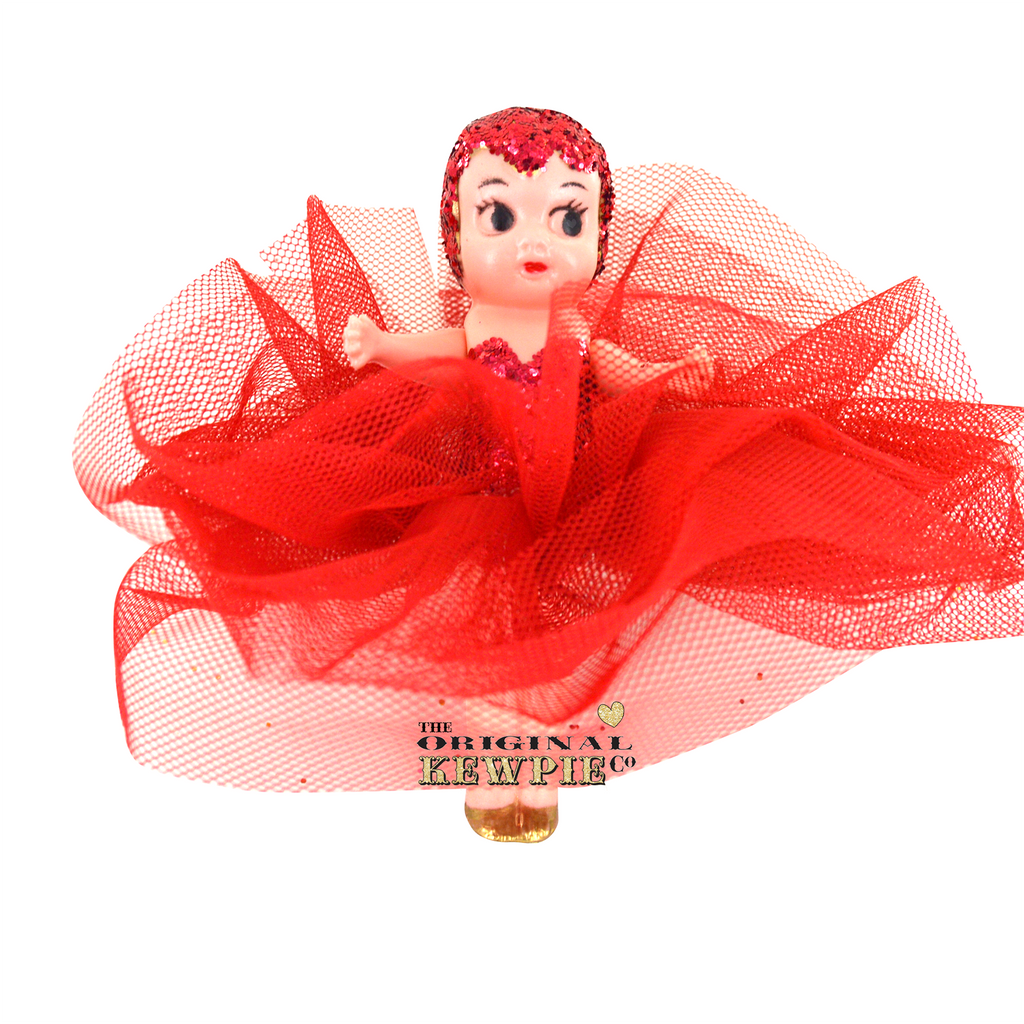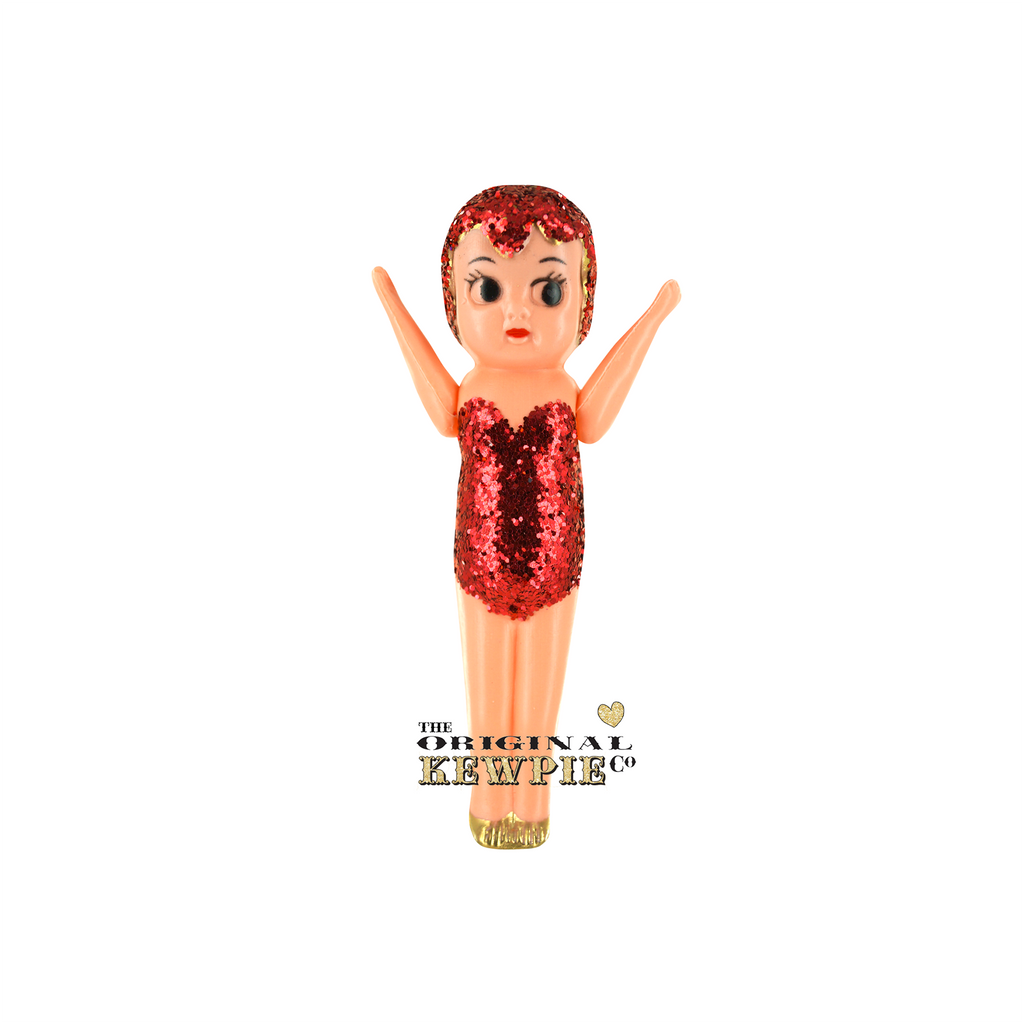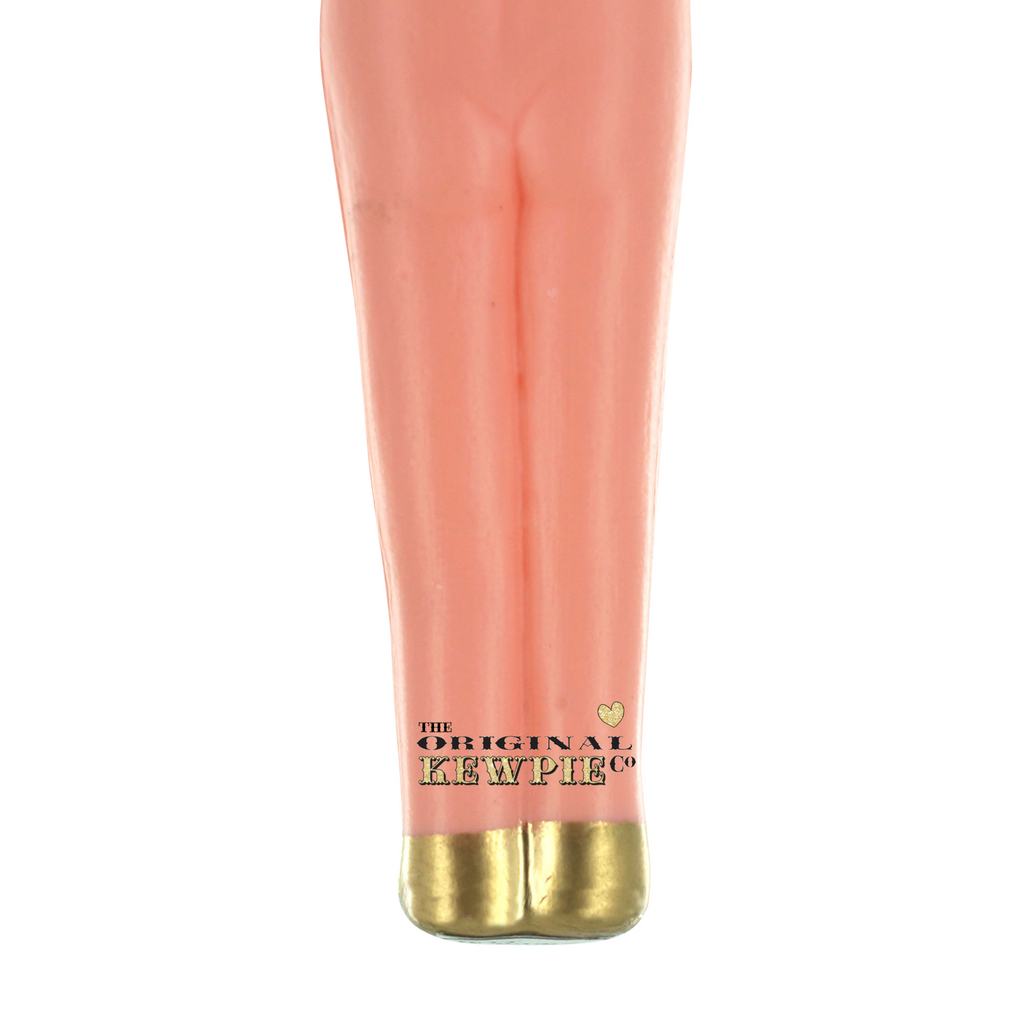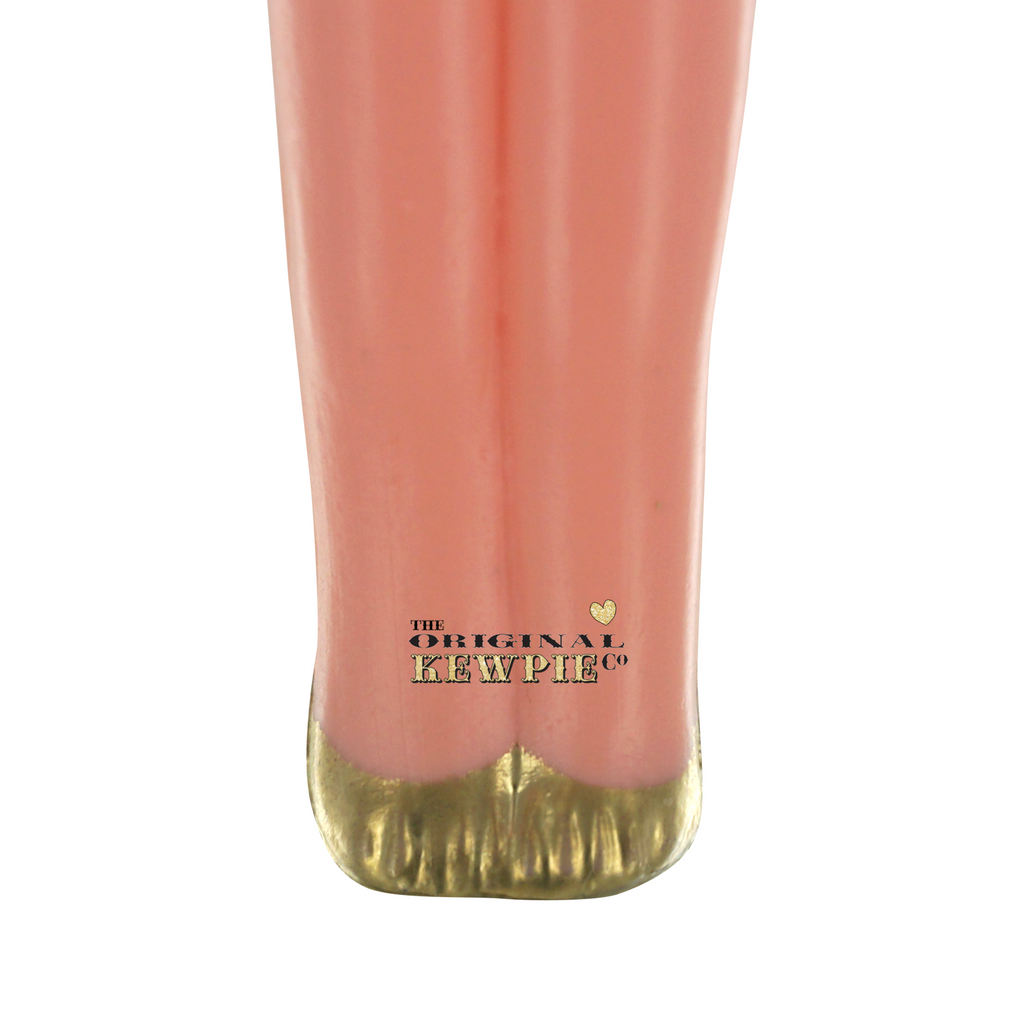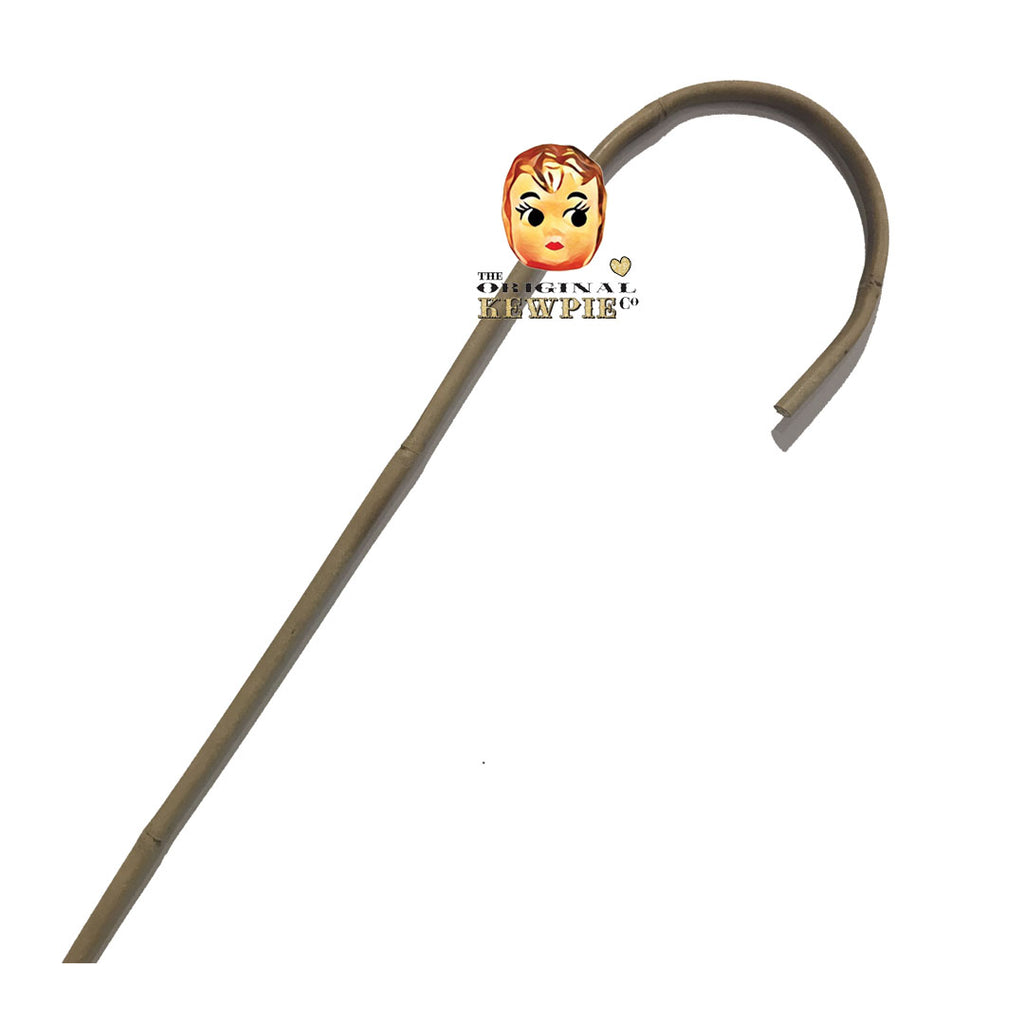 $15.00
$0.00
Juliet
If you would like your Kewpie Doll on a stick, choose "on a stick" from the drop down menu. You can have your Kewpie with a 60cm Straight Bamboo Stick, a 60cm Hooked Bamboo Stick or without. 
This is Juliet, she is dressed in a one of a kind design by The Original Kewpie Co. Hand painted Red Glitter Glam Hair & Bodice with a sweetheart neckline and a Plain Red Tulle Tutu skirt. An Australian Original Kewpie Creation from 1994.
Juliet is originally from the sunshine coast QLD, her favourite flower is a red rose, she loves the colour red and her favourite movie is Romeo & Juliet.
Although the actual Kewpie Doll is imported from China, our Original Kewpies are proudly dressed in Australia.
The Original Kewpie Co Kewpie Dolls are 15cm tall plastic dolls with 9cm waist circumference, pretty gold hair, big beautiful eyes with big black eyelashes, perfect red lips and painted gold shoes in the Original Kewpie Co branded style.
This dressed Original Kewpie Co Kewpie Doll comes with a red glittered bodice and an Original Kewpie Co red tulle tutu skirt.
This Kewpie Doll is made to order. Please allow a few days after purchase and before postage for glitter to dry. Thank you x
For shipping & postage information click here
*Colours, patten, & material may vary slightly from the photo. The Original Kewpie Co reserve the right to substitute the material if its unavailable.